New Year's resolutions are a great way to start the year off on the right foot. But let's be honest, they're not always easy to stick to. If you're looking for some help staying on track, there are a ton of tools out there that help you stay motivated. Using a support tool to help you stick to your New Year's resolutions will give you a much better chance of following through once the initial push wears off.
In this blog, I have ranked my favorite tools or support mechanisms to help you stick to your New Year's resolutions for 2023.
What Are The Best Tools to Track Your New Year's Resolutions?
1. Daily Planner
As life coaches, one of the most common things we often hear is people looking for direction on how to reach their goals. Even with the best of intentions and ambition, it can be difficult to keep track of your progress without a clear strategy in place. A great tool for mapping out your success can be found in a daily planner. With this tool, not only will you have a way of tracking short-term objectives but you can also create a detailed blueprint for long-term plans.
The structure provided by a daily planner is essential to helping you focus your energy efficiently, as well as hold yourself accountable every step of the way. Through this process, you'll soon begin to notice how much easier it is to make consistent progress toward shared objectives and ultimately achieve success.
So why not make today the day that you get started on your journey? Choose the right daily planner and start creating a roadmap that will help guide you toward the future!
2. Fitness Tracker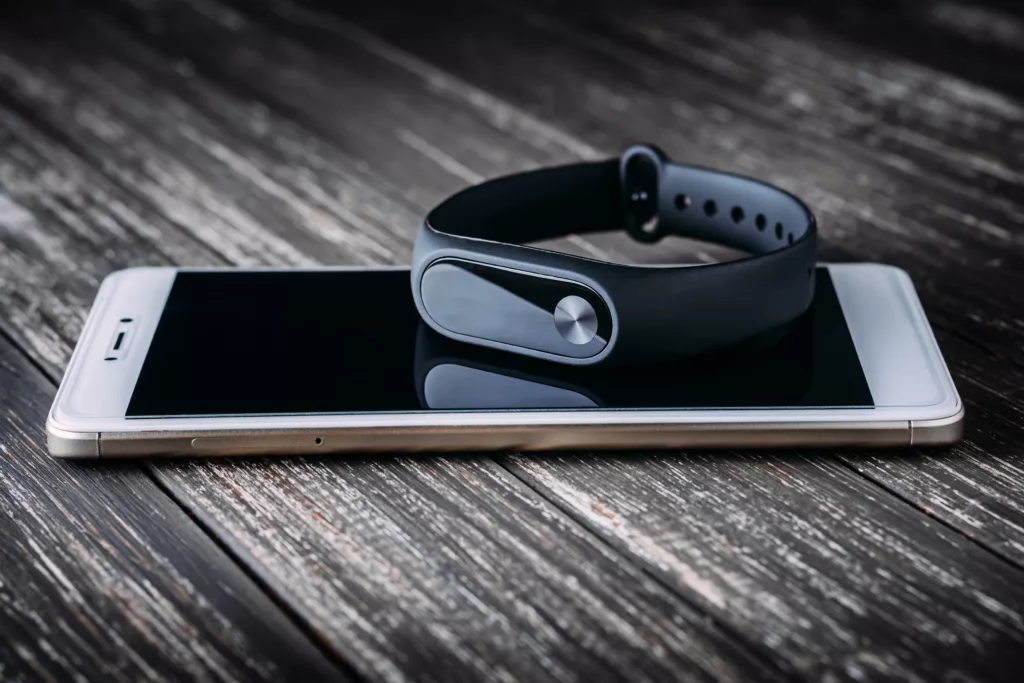 The key to maintaining your physical fitness is making it a priority and finding ways to stay on track. A fitness tracker can be a great tool to help keep you motivated and accountable over time. You can set goals like steps taken per day and monitor your progress, complete with encouraging reminders when you meet or exceed your goals. Before long, you'll start seeing patterns in your activity levels that can provide valuable feedback as you work towards your fitness goals.
Not only will the data allow you to see how far you've come, but fitness trackers often sync with an online dashboard where you can see detailed visual reports of your stats in one neat package. No matter where you are on the health journey, a fitness tracker could be just what you need to stay accountable, challenge yourself, and reach even higher levels of success.
It's all about taking advantage of every opportunity for personal growth – and it starts here!
3. Physical or Electronic Journal
Documenting our thoughts, feelings, and experiences can be an incredibly constructive undertaking. In a journal, we can put our worries to rest by writing them down on paper as a means of understanding our own emotions and exploring new facets of ourselves. Recording moments helps us remember and reflect on situations that have shaped us into the people we are today. You might even discover a newfound appreciation for yourself as you look back at the lessons you've learned or milestones you've achieved in life. Keeping a journal gives us this special opportunity to relish in self-reflection without the fear of judgment or doubt. It is also an excellent outlet for sharing more frequently with the world—your friends, family, and communities—and inspires conversations around topics that enrich connection and community. Writing helps to build emotional resilience because it gives conscious shape to our thoughts, freeing up space within our heads to live authentically while making meaningful progress toward our goals. So if you're feeling lost or want to document your journey as an act of celebration and strength, consider trying out a journal! Who knows what wonderful insights await?
4. Budgeting App
Many of us want to save money and stay within our means, but creating a budget can seem like a daunting task. Thankfully, there's an app that can help make it easier to develop a plan and stick with it. A budgeting app provides you with the essential tools you need to start creating and maintaining a budget in order to get closer to achieving your financial goals. With this app, you can easily calculate your income, debts, and expenses so that you know exactly how much money you have left over each month. You can set up spending limits in various categories and receive alerts when you've gone over your development limit so that you don't fall into debt. Additionally, the app allows for synchronization between multiple devices which makes it easy to access important information wherever you go. Indeed, this type of budgeting app could be just the thing that helps you take control of your finances and build a more secure financial future for yourself!
5. An Accountability Partner
Keeping up with the demands of life is a full-time job, and staying motivated can be a challenge. That's why having an accountability partner to support your goals is so beneficial. When you have someone who holds you responsible for results and provides friendly advice, it keeps you on track and prevents distractions from derailing your plans. Accountability partners also provide motivation when needed, so that even when times are tough, you have someone cheering you on. By being in this kind of partnership, both parties benefit from the other's success—you get to celebrate another example of what can be achieved with dedication and hard work. With the right accountability partner by your side, there's nothing you can't accomplish together! Choose wisely: Your accountability partner should be someone who values their own success as much as they value yours—and someone you trust to always tell you the truth! Make sure there's mutual respect between the two of you so that you both feel comfortable holding each other accountable. Keep lines of communication open and honest to get the most out of your relationship. An accountability partner could be just the thing to help make all those big dreams come true!
Ready to get started on your journey to a better you? Remember, taking small steps each day is the key to reaching your long-term goals. Be sure to celebrate your milestones along the way! And most importantly, don't forget to ask for help when you need it – we're all in this together. With these five essential tools in your toolkit, you'll be well on your way to achieving success.